I come across the most fascinating subjects sometimes, and when I do, I just have to learn as much as I can about them. Especially if I think I can write a story around them. Robert Johnson is one of those subjects. And if you haven't heard of him before, that's a damn shame. Because guess what? Robert Johnson may be the most enigmatic figure in American music history, as well as blues history.
So if you haven't heard of Robert Johnson, let me give you the quick summary: Robert Johnson was a blues singer who traveled around the American South during the Great Depression. He recorded several songs and two albums in the two years before he died in 1938 in obscurity. However, he made a comeback in the 1960s, influencing musicians like Eric Clapton and the Rolling Stones.
There is very little knowledge about him as a person. Very few photos of Johnson exist, and everything we do know is from scant records and recollections. No one's sure how he died, they just know that he did at the young age of 27 (my age at the moment, BTW). All this has led to a huge amount of speculation and mythology around the man. The most famous myth is that Johnson sold his soul to the Devil at a crossroads for talent.
If you're paying attention this far down and you know me well, you can guess this was why I showed interest in Johnson in the first place.
But let me tell you, the Crossroads myth, as it's known, only scratches the surface of this mysterious man. I've listened to all his music several times (which, by the way, is excellent), watched one biographical video on him, listened to one audio book biography about him and am in the middle of another (also on audio), and watched the movie Crossroads which heavily references Johnson and his legend (it was a lot better than I thought it would be). I've been down the rabbit hole on Johnson, and there's so much more to him than just a myth about the Devil.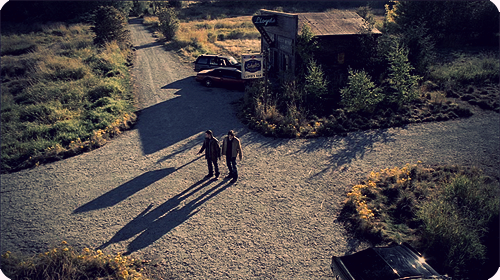 Robert Johnson was a man whose life was defined by music and impermanence. He was playing from a young age, and traveled all over the United States, and maybe even to Canada. He invented new guitar practices, some of which are still used by artists today. His relationships were often short and fleeting, and even the people closest to him, except maybe his family, weren't entirely sure who he was. He was such an enigma, his death wasn't officially confirmed until thirty years after the fact, when his death certificate was found by a researcher. His cause of death is listed as "Unknown Causes." Even his gravesite is in dispute.
All this and more, from the legends around Johnson, to how he became the influence he is today, and of course his music, make him someone I want to learn more about.
And did I mention his music is wonderful? Because it is. I can put it on in the background and just zone out while I cook or work or write. Yeah, it has an older sound, but there's something about Johnson's playing and voice that stick with you, gets into your soul.
And I'll keep listening to him and researching him for a while yet. I'm still learning what I can about him, and I haven't figured out what sort of story I want to write around Johnson. I don't want to write about the Crossroads myth, because that's been done to death. I was going to do something set in the Cthulhu Mythos, but as much fun as playing in that sandbox is, I want to do more than play with someone else's toys.
Well, I'm sure I'll come up with something. May be today, may be next year, but I'll come up with something. And in the meantime, I'll keep writing and listening to Robert Johnson's small but beautiful discography.
And if this makes you want to listen to and/or learn more about Johnson, I recommend the Centennial Collection, which contains the clearest sound of Johnson's music. I also recommend Crossroads by Tom Graves and Up Jumped the Devil by Bruce Conforth and Gayle Dean Wardlow if you want in-depth biography on him. But first, you should listen to probably Johnson's most famous song, as well as one of the songs that feeds the Crossroads myth, "Cross Road Blues:"
That's all for now, my Followers of Fear. I hope this made you interested in learning more on Johnson. Now, if you need me, I'll be working on Toyland while watching a debate (Evil Dead original vs. remake. It's going to get bloody).
Until next time, pleasant nightmares!