I'm pooped. I'm exhausted. I'm…you know what? Instead of finding another adjective, I'm going to use this GIF to describe my state right now.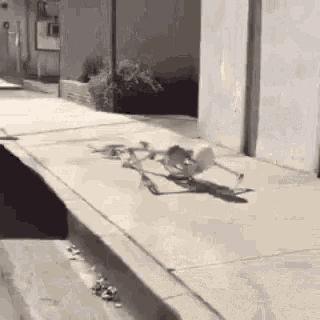 Horror GIFs. Am I right?
Anyway, I just finished doing the final edits of Rose and sent the newly updated manuscript back to Castrum Press. Twenty chapters, and nearly sixty thousand words edited (for context, the first Harry Potter book is around seventy-seven thousand words). I never want to do that much editing ever again. However, I think in the end it'll be worth it. This is likely the last round of edits before the book is put out, and I think it really improved the book.
Rose is my forthcoming fantasy-horror novel from Castrum Press. The novel is set to be published June 21st, 2019, eleven days from today. Here's the blurb we're using right now for the back cover:
When Rose Taggert wakes up in a greenhouse, the past two years missing from her memory, she has no idea what is in store for her. Her body changes, transfigured into a new, plant-like form by Paris Kuyper, a student and her self-proclaimed lover who used an ancient family grimoire to save Rose's life. While Rose is at first willing to trust Paris and work with him to recover her memories and the supposed love they shared, it soon becomes clear her lover is not all he seems. In a short time, she decides to put love and memories aside in favor of survival.

But a rose may be defenseless when a storm surrounds it. And Rose may only be able to stand for so long against the forces swirling around her.
What happens now? Well, hopefully I hear about cover art and marketing and everything else very soon. As news comes, I'll be sure to update you all about it.
In the meantime, I'm ordering dinner and chilling for the rest of the evening. Until next time my Followers of Fear, pleasant nightmares! I'm sure I'll have a few, as today's my last day of vacation. I go back to work tomorrow!