Recently, I rewatched a movie inspired by The Legend of Sleepy Hollow that I first saw a teen. The movie was better in my memory, but it did get me interested in the original Washington Irving short story. Which, I realized, I'd never actually read. The closest I ever came was a version that had been updated for the 21st century and dumbed down for kids. As it was America's first ghost story and I'm a horror writer from America, I figured I should correct that.
So, I read the short story. And then I did some research into the story's background and influences, as well as some of the other adaptations (I will maintain to my death that the best version is the TV series Sleepy Hollow, and not the Disney cartoon or the Tim Burton film). And once again, following my interests has led me both down a rabbit hole and to an idea for a new story.
But first, let me tell you some things about The Legend of Sleepy Hollow that may surprise you. Turns out, there's a lot about this story than most realize.
For instance, there really were two historical figures named Ichabod Crane and Katrina Van Tassel. Yeah, they were real people. Washington Irving liked to name characters after people he met. For Katrina Van Tassel, she was the daughter of a family Irving stayed overnight with, and was charmed enough by her to immortalize her in fiction. I wonder how she felt about her character being a flirty MacGuffin whose father's fortunes and lands were more relevant than her appearance or lack of a personality.
As for Ichabod Crane, he was a colonel in the US Army who served for nearly five decades (yes, I believe that's where the TV show got the idea to make him a Revolutionary soldier as well). However, his character was likely based on an actual schoolteacher, Jesse Merwin, who taught in Kinderhook, New York and came from Connecticut, like the fictional Crane did. So…yay for namesakes?
Speaking of Washington Irving, he's buried in the real town of Sleepy Hollow. Yeah, that's true. They even worked that into the movie I mentioned at the top of the post (though they left a lot of questions in their wake).
But the biggest surprise I found out about America's first ghost story? It's not a ghost story.
Now I know what you're thinking. But hear me out: while it's regarded as a ghost story by many, this is mostly because the Headless Horseman and his midnight chase of Crane has entered the public consciousness more than any other aspect of the story. In reality, the Horseman plays only a minor role until the story's climax.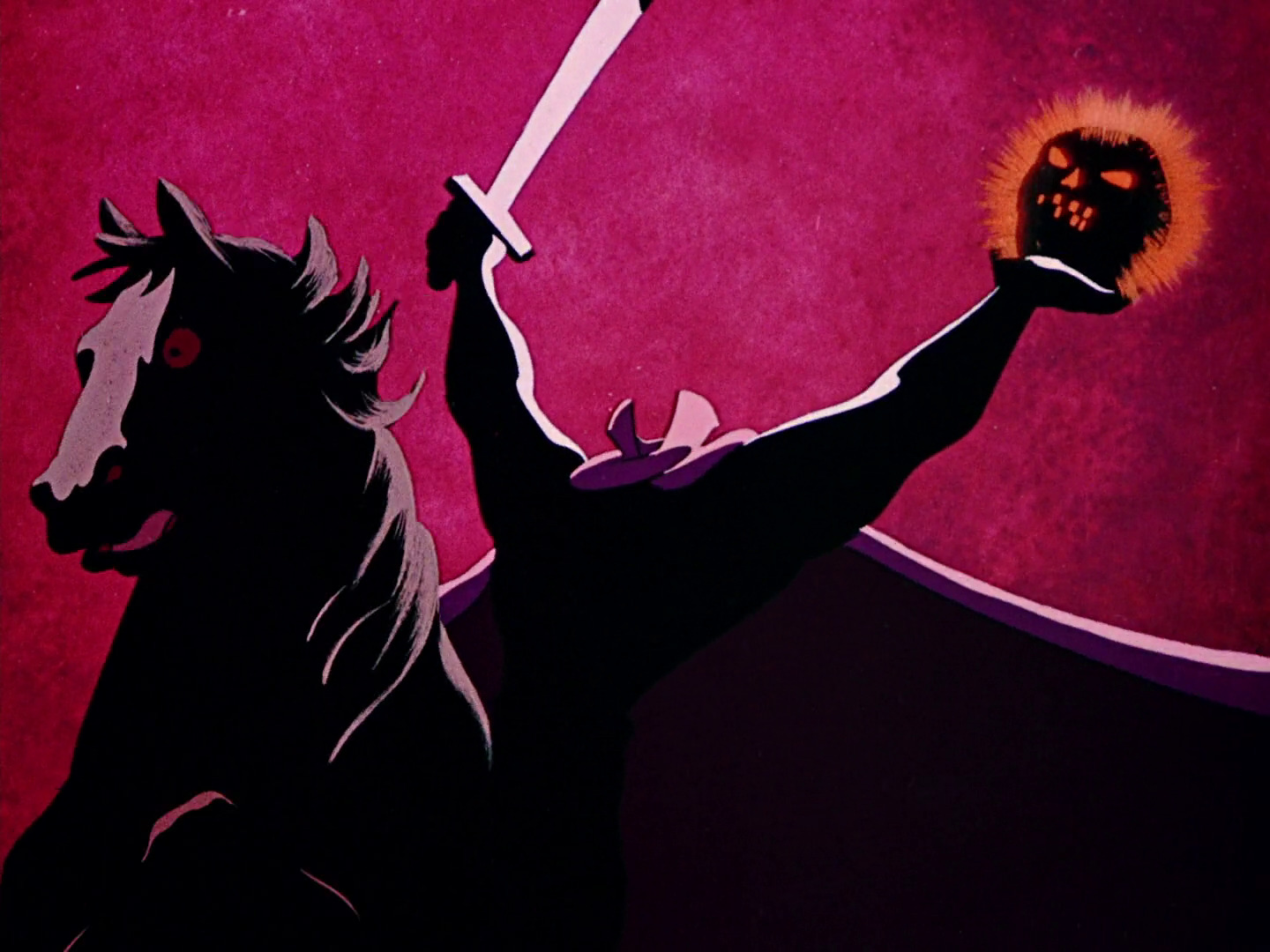 So what is The Legend of Sleepy Hollow, if not a ghost story? Why, it's a somewhat comedic tale of two self-centered men vying for the hand of the local squire's daughter and the cunning trick one uses to get ahead of the other.
In one corner, you have Ichabod Crane, the educated but superstitious outsider who uses his learning and guile to ingratiate himself into the town, feed his gluttonous appetite and maybe marry into a wealthy lifestyle. In the other, you have Abraham "Brom Bones" Van Brunt, the local tough who is more brawny than intelligent but is stubborn and cunning, and may be just as interested in Katrina Van Tassel as he is in her inheritance. Neither one is exactly likable, but it's fun to see these two go to extremes just to marry Katrina.
And while most adaptations paint the Horseman as a supernatural entity, the original story strongly hints that Brom was dressed up as the Horseman to scare the superstitious Ichabod out of town, which is why the latter disappeared from Sleepy Hollow. In fact, the first feature film adaptation of the story, the 1922 silent film The Headless Horseman, explicitly shows Brom taking off the costume after Ichabod runs for his life for New York City.
As I said though, the Horseman, which is likely based on the Irish myth of the dullahan and other European myths of headless horsemen (trust me, there are a few, though the dullahan's the most famous), is what made it into pop culture more than anything else, and may play a key role in why the story is still famous today. That, and the Disney cartoon, but mostly the Horseman.
In any case, all this has given me my own ideas for a sequel story to The Legend of Sleepy Hollow. And while I'm working hard on that, I thought I'd mention this all now. Because let's face it, it's all so fascinating. Also, I probably won't have time to mention it in the post announcing the completion of the first draft. Might as well do it here.
But tell me, what's your take on The Legend of Sleepy Hollow? Did you know any of this stuff? What's your favorite adaptation? Let's discuss.
That's all for now. I'll be at work on the story if you need me. Until next time, Followers of Fear, pleasant nightmares!