So, I've been living in this new apartment for two and a half days. And I've been adjusting pretty well. Unlike my skeleton roommate Jonesy, who had a bit of a miniature freak out after arriving in the new home.
He then fainted.
Thankfully, he adjusted after a while. Now he's just hanging around until I can find a permanent place to put him.
Jonesy's hysterics aside, the move has been easy. As it was in the same complex as my old apartment, getting all my stuff from one to the other wasn't too hard on me or the movers. Getting stuff out of the boxes was a simple task. Honestly, the hardest task so far has been putting up a shelf on the wall of my bedroom, but that was mostly because of issues with the tools.
Anyway, I imagine I'll be done moving in and turning the apartment into my new realm of nightmares by Saturday. I'm still putting together a new bookcase (the one I bought secondhand in college fell apart during the move. Apparently it wasn't meant to last more than seven years, which I didn't know when I bought it), and I have yet to put up my wall art, masks or Jonesy. But after that, I plan to film a tour of my new home, particularly the home office (I love having my own office in my home). And after that?
Well, I hope I can get back to my routine. Kid you not, I have not been doing any serious fiction writing for several days and I miss it. Part of that is the move, but there's also various projects I'm working on, including Agoraphobia, that are taking up my time. I'm also waiting on feedback from some alpha and beta readers so I can work on the next drafts. And today I went back for the work for the first time since last week, so that took up some time.
Oh, and I need to sleep. Seriously, I make Jason Voorhees look like a harmless little rabbit when I'm sleep deprived.
All that being said, I wouldn't say that this time spent not writing has been wasted. I'm coming to like this bigger apartment, as well as decorating it to my unusual tastes. The work can be exhausting, but it's satisfying, in its way. And those other projects are coming along well. Agoraphobia's ready from a text standpoint, and I'm talking with an illustrator for a cover. I heard back from one beta reader for The Pure World Comes, and she said she loved the story. And my dad read another story I wrote recently, as his perspective as a rabbi was required for this story. He said he enjoyed the story and we're going to find time soon to talk over the phone (or maybe Zoom?) and discuss the story.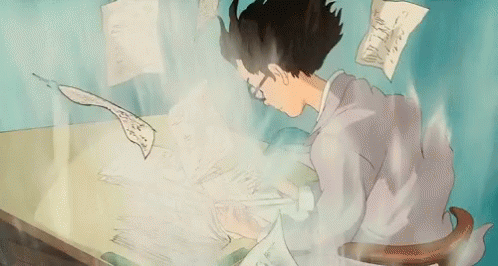 And I've done a bit of work for a new story set in the world of "Mother of the King." Still need to do some outlining, but I've laid the groundwork, so hopefully a first draft isn't too far behind.
So yeah, time hasn't been wasted. And once all the moving in is done, I'll be able to get back to a routine and continue telling stories that terrify the crap out of people.
Well, that's all for now, my Followers of Fear. It's been another long day, so I'm looking forward to a nice, long nap. Until next time, stay safe, pleasant nightmares, and if you're a stalker trying to find my new place, do so at your own risk. They still haven't found the remains of the last stalker who broke in, after all.
Well, they did find a finger. But hey, I was sleep-deprived.