My friend and fellow blogger whose tastes are way different than mine, Kat Impossible, tagged anyone who was interested in doing this tag. It sounded fun and informative, so I thought I would give it a try. It took me a while to get around to writing my own version and answering the questions–Kat's post came out right after I got back from my trip, and I had a few posts to write before this one–but it's finally out.
All credit goes to The Long Voyage for the original version of this tag. You can read it here.
NEVER HAVE I EVER…
…started a novel that I did not finish.
Before age 12 or 13? All the time. I wrote maybe five or six novels (which probably had word counts of short stories or novelettes at most) that didn't get finished. There was a pirate story, a Frankenstein story, a caveman story, and a few zombie stories. Finally started getting some vampire stories to completion in middle school. I think it was a problem of focus and interest, rather than the story themselves. Then again, I was so young. Youngsters aren't very good at staying focused on goals without seeing immediate gains from all their hard work.
More recently, I have some short stories and novelettes that I started in the past two years and stopped working on after awhile. Still figuring out why, but I think they may have leaned a little too far from horror and into dark fantasy to keep my interest. It's sad, but what are you going to do?
…written a story completely by hand.
I did once! And it wasn't one of those cute, two or three-page school assignments, either. One of my teenage attempts at novel-writing, a vampire novel called Mahiro, was written entirely by hand for its first draft. I had, like, seven notebooks filled with vampire fighting. And subconscious exploration of my sexuality through homage to Anne Rice and the movie Van Helsing, but that only occurred to me after I realized my sexuality.
…changed tenses in the middle of a story.
I think the first couple of attempts at Rose were in the past tense. But on advice from my thesis advisor, I changed to present tense. It worked out in the end.
…not researched anything before starting a story.
Most of my earliest stories started out that way. It wasn't until maybe high school that I started to do research, and I only got good at it around college, when research became important for passing classes and getting my degree.
…changed a protagonist's name halfway through a draft.
I don't think I have, actually. Maybe the surname of a minor character, but never a protagonist's name, personal or surname.
…written a story in less than a month.
Several times. Especially this past year or so.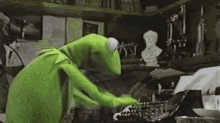 …fallen asleep while writing.
Never. When I get tired, I'll just go to bed.
…corrected someone's grammar in real life or online.
Too many times to count. It's a bad habit of mine.
…yelled in all caps at myself in the middle of a novel.
Um…I don't think so. Is that something people do?
…used "I'm writing" as an excuse.
I think so. I didn't want to go somewhere with my dad and sisters, even though a friend of mine would've been there to play. I just had to write that day. I hope the friend didn't take it personally!
…killed a character based on someone I know in real life.
More than once. In fact, it's something I warn people I'll do if they get on my bad side. In fact, there are two people on there now. I just have to find the right stories to place them in…
…used pop culture references in a story.
Oh, all the time! Game of Thrones was mentioned once or twice in Rose, the 1960s Batman TV show gets a mention in River of Wrath, and I include so many references to some of my favorite anime in Toyland. And that's just the tip of the iceberg.
…written between 1 AM and 6 AM.
Plenty of times. I'm actually thinking of changing my sleep schedule so I could do it more often (like Franz Kafka did), but I worry about the effects on my health should I need to get back on a normal schedule.
…drank an entire pot of coffee while writing.
I hate coffee, so that's a no. I'll usually have tea or, if it's a weekend, beer or wine.
…written down dreams to use in potential plots.
Yes. One early story from college, Daisy, was inspired by a dream. And I think a couple more have been, but I can't think of any off the top of my head.
…published an unedited story online/Wattpad/blog.
Oh hell no! I know the importance of editing. It can literally save a story from being thrown into the trash.
…procrastinated on homework because I wanted to write.
I don't think so. I'm pretty good about getting that stuff done so I have time to write later. Besides, that stuff can creep up on you if you're not careful.
…typed so long my wrists hurt.
Only if I'm wearing my watch. Which is why I normally type with it off.
…spilled a drink on my laptop while writing.
Not while writing, but once. I aim to never let it happen again.
…forgot to save my work/draft.
Never! How dare you insinuate I have!
…laughed like an evil villain while writing a scene.
Um, yeah! All the time! And sometimes when I'm not writing. It's me, come on!
…cried while writing a scene.
Not my thing.
…created maps of my fictional worlds.
No, because more often than not, my stories take place in this world. All I need is a Google search and I'm good.
FOLLOWERS OF FEAR, I TAG YOU!!!
If you want to try this, go right ahead. Just make sure to link back to me and to The Long Voyage. And, as always, have fun with it!
That's all for now, my Followers of Fear. I hope you're having a good weekend so far. If I got at least twelve hours of sleep, I know I did. If you need me, I'll be doing what I do best on weekends…whatever that is. Until next time, stay safe and pleasant nightmares!