I've been waiting since about ten this morning to post about this, and I've been higher than a kite just thinking about it. As many of you know, back in October 2016, I wrote a short story called "Car Chasers," which I would summarize as "A Fast & Furious story with ghosts mixed in." I've been trying to find it a good home ever since the second draft and today, nearly two years after writing the story, I am pleased to announce that home is found.
I found out about The Binge-Watching Cure II, being published by Claren Books, through a website that advertises anthologies. It was seeking horror submissions that fell within fifteen percent of certain word lengths (1,000 words, 2500 words, 5000 words, etc). It sounded interesting, and since "Car Chasers" fell within the 8,000 words category, I figured I might as well try it and see what happened. And then, back in late May, I heard from Sarah Doebereiner, one of the editors for The Binge-Watching Cure, that my story was shortlisted for the 8,000 words category, and if I was still interested in having my story in the anthology (needless to say, I was). And today, I got an email from Ms. Doebereiner saying that my story had been chosen, and they would be sending me a contract when things got a bit closer to publication.
Needless to say, I've been in a great mood since getting this piece of news. How good a mood? Well, something like this: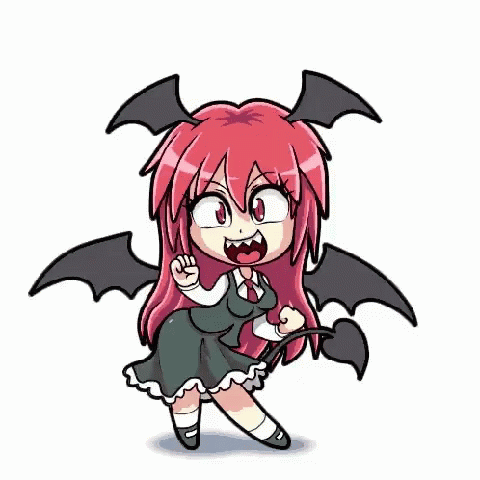 Okay, I have no idea what this GIFis supposed to be from, but it does illustrate just how happy I am. And it works with my aesthetic and eccentric personality, so I'm going with it.
But it's not just that another story of mine is getting published in a year. Nor is it that both stories are being published by actual companies (though both of those are part of it). You see, before I sent "Car Chasers" to The Binge-Watching Cure II, I tried it at a few other publications, and got form rejection letters from each one. And as you know, I'm not as good at writing short stories as I am at writing novels (and I still feel like I have a lot to learn about writing those). So I was worried because, either because of the length of the story, the story's concept, or the writing itself, no publication would want to take a chance on "Car Chasers."
But then I got that email that the story was being considered, and that gave me hope. And then I kept seeing this yellow Mustang (a vehicle that shows up in the story) around work, and I thought that might be some sort of omen. And then today's news came. And I had to restrain myself from running and dancing and singing through the office. Because that story was good enough to be published. And that means the world to me.
So for the Binge-Watching Cure II to want to publish "Car Chasers" within its pages is not just a reason to celebrate, it's a confidence booster times three! And I couldn't be more grateful to Ms. Doebereiner and the folks over at Claren Books for accepting my short story for their next publication. Thanks for making my day today and for giving my short story a chance. It means a lot to me.
So what's next? Well, of course a lot goes into publishing anything, and that takes up time. With any luck, The Binge-Watching Cure II will be published in late 2018 or early 2019. With how fast time tends to go, that'll be here before we can look around (seriously, when did it get to mid-July?). And I can't wait to share "Car Chasers" with you when that time comes. And in the meantime, consider checking The Binge Watching Cure's website and Claren Books' Twitter? You might find something you'll want to make your next read.
That's all for now, my Followers of Fear. I'm off to deal with an entity worse than Death, one that has ravaged entire nations and sent the Generals of Hell fleeing in terror. This entity…is my laundry.
Until next time, pleasant nightmares!