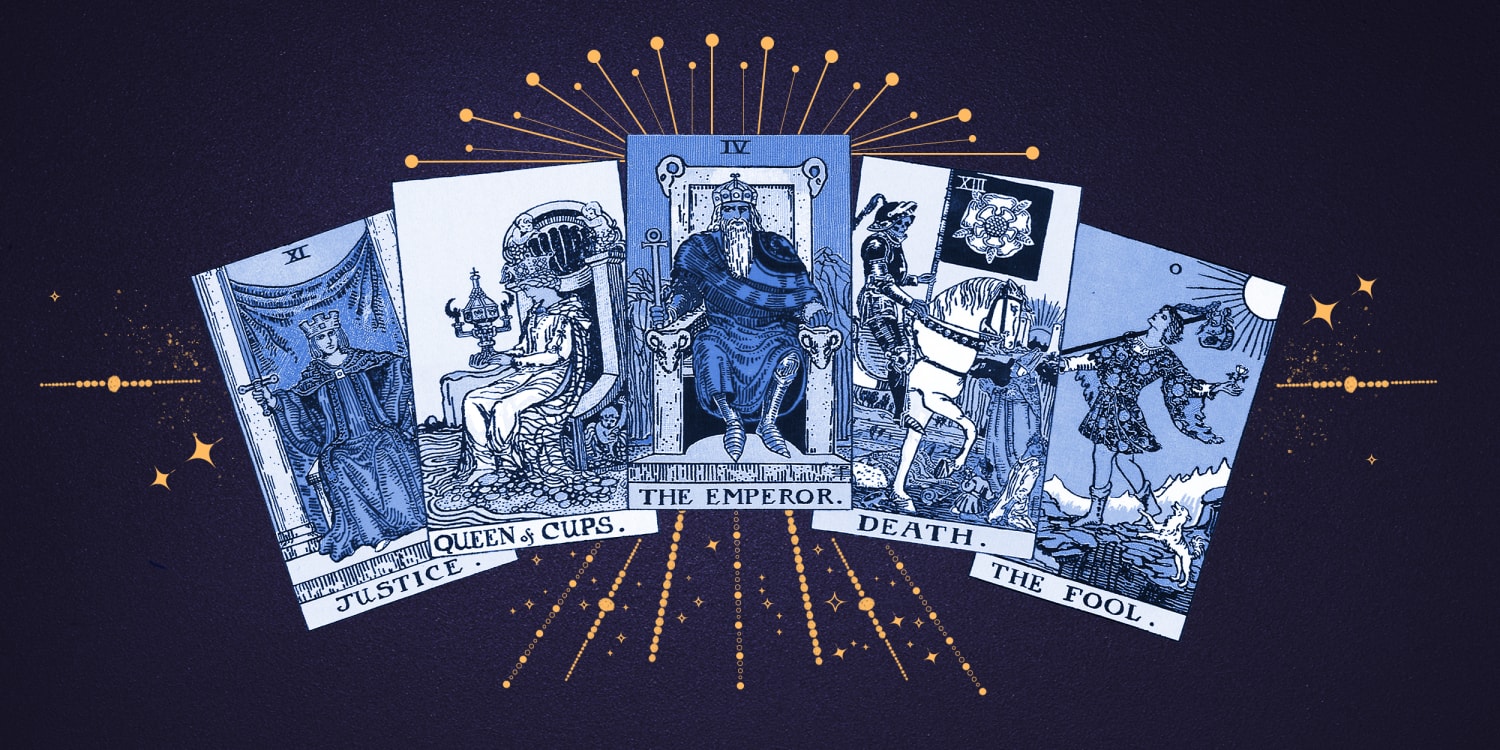 When I was in New Orleans a couple weeks ago, there was this voodoo shop on Bourbon Street I visited almost every night I was there. I did buy from that shop, but I also just liked looking around. There were so many cool things there: statues and masks, clothes, books, Tarot cards, candles, voodoo dolls, incense, and so much more! I'd have taken a photo if it were allowed. And one of the nights while I was there, I got a Tarot reading from one of their resident psychics/readers.
The reader, Eshu, had me follow him into the back room and pick out thirteen Tarot cards from a Thoth Tarot deck while I closed my eyes. I did so, picking out cards by trying to feel a tingling or heat or magnetic pull in my fingertips. And after I picked out my thirteen, he started reading what the cards had to say.
I can't remember all that he said, because sadly the human memory doesn't work like a video camera (what I wouldn't do for it to do so when I want to), but I remember some specifics. For one thing, he said that I had a power within me, that he sensed that from when I stepped into the room, and that it was manifesting out in the real world. He also noted that this power came from darkness within, but it wasn't evil or bad, and that it was leading to big things for me. Prominent cards, if I remember right, were the Fool and the Magician.
To me, in the moment, this made sense, and it still does. My writing career is going extremely well these days, and writing is a form of magic or power, as the Magician evidences. And if it's not manifesting right now, with the many stories I've released this past year and the acceptance of Hannah and Other Stories for publication, I don't know what is! That also plays into the Fool card, which represents a great opportunity or chance.
And what is horror writing if not taking a darkness that isn't necessarily evil and manifesting it in the real world?
Don't answer that, it was rhetorical.
In the two weeks or so since I got back from the Big Easy, a lot's been going on. I've been editing a story for one anthology, the crowdfunding campaign for That Which Cannot Be Undone is about to launch and people are really showing interest (click here to learn more about that), I'll likely be meeting with an editor soon from BSC Publishing Group to discuss Hannah, I'm on track to put out a paperback, ebook, and maybe even an audio book of The Pure World Comes, I was interviewed by the Columbus Jewish News (click here to read that article), and I may have had an idea for something I can release in the first half of 2022.
That last one came to me yesterday when I realized a short story I finished earlier this week had some similarities to another story I wrote this year. And I thought, Wouldn't it be interesting if they were released together? I thought of a third story that might go well with them. and now this idea for a mini-collection of novelettes has sprung up. So who knows? Depending on a couple of things, I might be putting out three novelettes together.
So maybe I'm manifesting that power born of darkness within me, and maybe it'll lead me to new heights in my writing career. Which, for a guy who tells people he's an eldritch entity from another dimension, that's something I'm happy with. Or the exact opposite could happen. I don't know. I love using the cards, but I still have to remind myself they might just be fairy tales and hokum.
Still, with things going the way they are, with Hannah and That Which Cannot Be Undone and maybe even this novelette collection, I want to believe that Eshu's cards were onto something. And that the Nine of Swords I've pulled from my readings these past two days, which represents anxiety, despair, and a sense of oppression, symbolizes what I'm putting into my readers rather than something I'm going to feel in the near future. We'll see what happens.
And while we wait to see what happens, you looking for something to read or for your horror-loving cousin? Then I have the books for you! Yes, I'm advertising my books. But you gotta do what you gotta do. Anyway, I've got a ton of stories available right now in paperback, ebook and even audio book, as well as stories in some great anthologies. You can check out the fantasy-horror novel Rose; the serial killer thriller Snake; my first collection, The Quiet Game; or the anthologies Into the Deep, The Nightmare Collective Part II, Dark Nature and The Jewish Book of Horror. I'll leave links below.
And if you like what you read, leave a review online somewhere. That way I'll know what you think and so will other readers.
That's all for now, my Followers of Fear. I'm off to conjure new nightmares so I can keep manifesting that power from within. Until next time, pleasant nightmares!
The Quiet Game: Amazon, Barnes & Noble, iBooks, Smashwords, and Kobo.
Snake: Amazon US, Amazon UK, Amazon Canada, Barnes & Noble, iBooks, Smashwords, and Kobo
Rose: Amazon US, Amazon UK, Amazon Canada, Audible, B&N
The Jewish Book of Horror: Amazon, B&N
Dark Nature: Amazon
Nightmare Collective Part 2: Amazon
Into the Deep: Amazon