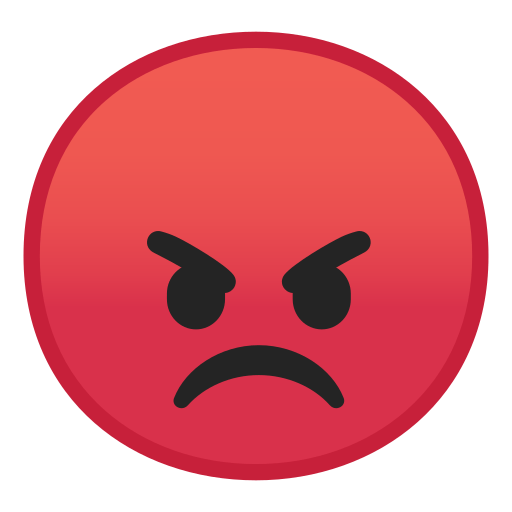 Occasionally in fiction writing, you create characters you find utterly repulsive. Maybe it's their personality, maybe it's what they do or believe in, but these characters are VILE.
And surprisingly, writing them well is kind of challenging. I should know. I'm working on a story now where I hate most of the characters. Why? I'll get into that a little later.
(Though if you've been paying attention to my Facebook posts or Twitter feed, you might already know why.)
The thing is, while you may hate the character you've created, you can't let that hate show too much in your writing. You have to treat them like you would any other character. Showing your contempt may be easy, but the reader may notice. And while they may agree with you, they will be turned off by the clear aversion and disdain coming off the page, especially if it's a protagonist. "Why even bother writing this character if you're going to make it so obvious you don't like them?" That might be what goes through their minds. Instead, write them like you would a character you like.
A good example of this is how Vladimir Nabokov treats Humbert Humbert in the novel Lolita. In an interview, Nabokov stated he found Humbert a hateful person for obvious reasons. But he didn't show his dislike for the character and his predilections in the story. Instead, he writes the novel normally and let's the readers come to hate him by his actions.
That's something to keep in mind. Instead of showing your disdain for a vile character, let their actions do the work for you. You can do a lot just by showing a cruel teacher depriving a kid of ice cream or a prison warden manipulating his prisoners to attack each other, rather than by describing them as nasty pieces of shit.
You can then supplement that by showing other characters' reactions to the hated characters for being assholes. JK Rowling, despite her faults, did this quite well when Harry and his friends described characters like Umbridge or Pansy Parkinson and focused on their negative traits. Rowling famously hates those characters, by the way, and made sure they suffered or didn't get happily-ever-afters in the end.
What if you have to show things through the perspective of the hated character, however? Well, that's where it can get queasy to write them. Because, as much as you might hate them, you'll often have to write them as any other character. For instance, l'm writing characters who are neo-Nazis.
Yeah, you read that right. The story I'm working on now is full of neo-Nazis, people who would gladly see me dead for being Jewish (among other things). And I am writing them as I would most other characters. I could write them and focus on their hatred and nasty ideology, and in another story I could get away with that. But for this story, I can't let them just be stock characters or stereotypes, much as I want to. Instead, I'm trying to show the reader how the characters might see the world. And let's face it, neo-Nazis are people, and they're as complicated as any other character. So I should try to write them that way.
That being said, I am going to show just how horrible these people and their toxic ideology can be. And then I'll take great pleasure in showing what horrors occur to them later in the story. Hey, I'm a Jewish horror author who loves visiting terrors upon his enemies. What do you expect?
So, writing characters you consider vile is more than just making them hateful or showing how much you hate them. It's a combination of actions, character description, and even writing them in a complex manner. And, of course, making sure they get what's coming to them if it fits the story. It may make you feel sick to write them that way, but it can also lead to a good story becoming that much better.
---
On an unrelated note, the anthology I'm helping to produce, That Which Cannot Be Undone, is closing in on forty percent funded on Kickstarter! Not only that, but we've added a whole bunch of new perks and have announced some new authors joining the project as well. Some of those authors have even volunteered to name characters after backers and kill them off in style should they back certain limited pledges. Isn't that cool? You could be a character in another author's story!
If that, and helping our group produce a kickass horror anthology featuring new stories from me and my friends, you can check out the campaign by clicking the link below.
https://www.kickstarter.com/projects/crackedskullproject1/that-which-cannot-be-undone-an-ohio-horror-anthology
That's all for now, my Followers of Fear. For those who celebrate, I want to wish you a Merry Christmas. If you need me, I'll be joining my friend John McClane at Nakatomi Tower for Nakatomi Corp's annual Christmas party. I hear they tend to go out with a bang every year.
Until next time, Happy Holidays and pleasant nightmares!