Oh come on, did you think I wasn't going to do this? It's a tradition, and whether you like it or not, I'm doing it! So strap in, and let the villainous torture begin!
So if you don't know, every June or so I like to rank the top ten villains in fiction that have really impressed/scared me. Villains are always a central part of horror stories, so it's important to see what makes a villain memorable, or strong, or terrifying. What makes a good villain, in essence. Some years are easier than others to rank, but with each entry, there's always something to notice with a villain.
Before we begin, let me remind all who read this that no villain from my own work, or any real life person, will make it on this list (otherwise this would just be political views and shout outs to my own characters). Also, SPOILERS!
Ready? Okay, here we go! #10-6!
#10: Tom Martin/Alex Whitman (Scream TV series)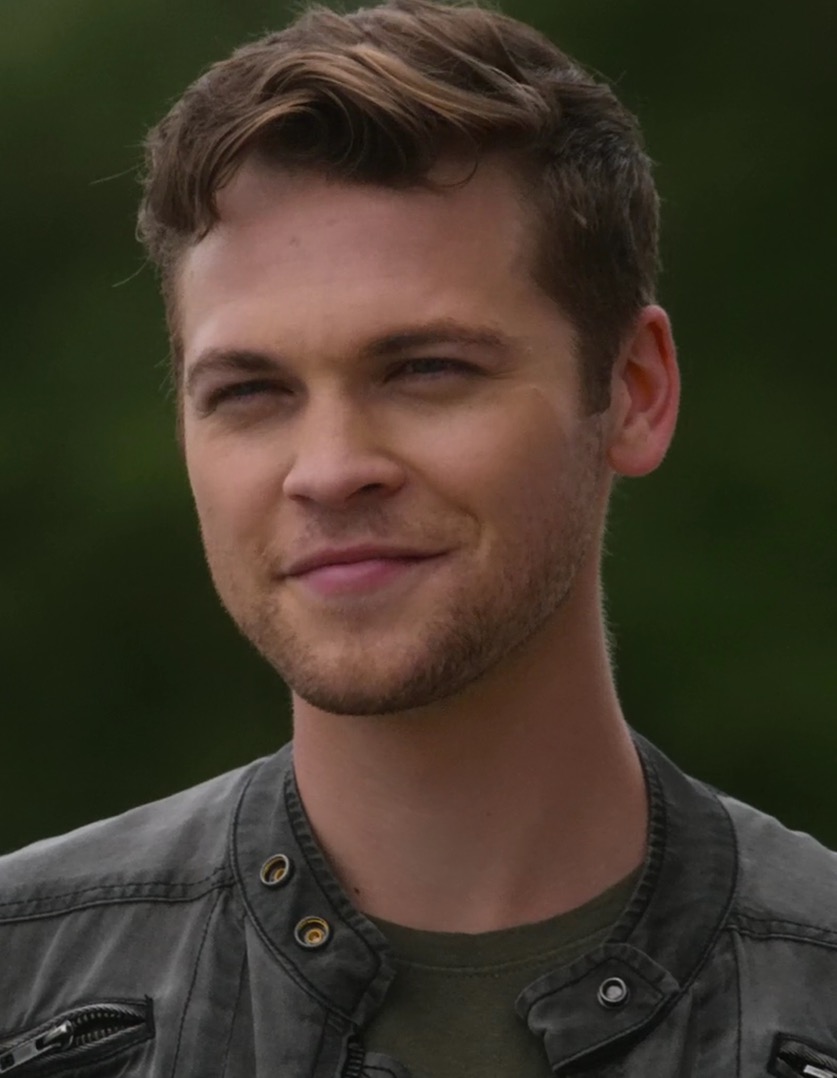 Scream is a twisty slice of TV-horror awesomeness, and while not everyone loved its Halloween special, I certainly found it a fun break from the show's normal format. One thing I really liked about the Halloween special was Alex Whitman, a rich young man whose parents died tragically when he was young and who strikes up a sweet romance with protagonist Emma Duvall. Or at least, that's what we think at first. After a huge twist in which the suspect we thought is the new Brandon James Killer ends up dead, it's revealed Alex Whitman is actually Tom Martin, a disturbed young man who witnessed his parents' gruesome death as a child and was warped by all the attention relating to his survival. He sees Emma as a kindred soul, and tries to get close to her by any means, including murder.
What makes Tom a great villain is that he's so sympathetic! Even after he's revealed to be dangerous and out of his mind, we feel sorry for him, because his backstory is truly heartbreaking, and there was real chemistry between him and Emma. It's very hard to make a despicable killer into a sympathetic character (believe me, I've experienced that struggle firsthand), and Scream did it really well. It's a good character for the series to go out on.*
#9: Garrett Douglas (Teen Wolf season 6)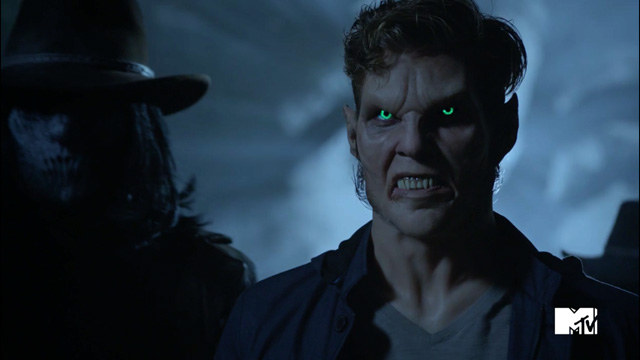 Teen Wolf has had many villains show up on this list, so it shouldn't surprise anyone that they got one on this year's list too. Garrett Douglas is a former captain in the SS–yes, the SS, as in the Nazis–who tried to control the ghostly Wild Hunt, supernatural beings who kidnap people and erase them from existence to replenish their numbers. His attempts to do that led to him being held captive for nearly seventy years by the Dread Doctors from season 5, but he escaped after the latter fell, and set out once again to put the Wild Hunt under his thumb. This time he very nearly succeeded, nearly turning the town of Beacon Hills into a ghost town in the process.
While the Wild Hunt were the main villains of the story arc, they were just an elemental force trying to replenish its numbers for survival. They looked scary and had terrifying powers, but they weren't menacing or evil. Douglas, on the other hand, was a sadistic power-hungry madman, and he was willing to sacrifice whoever he needed to in order to accomplish his goals. That's a villain right there. However, compared to other villains on this list and on the show, he's not as intimidating, and he doesn't rely on his own power, so he ranks rather low. Better luck next time, Teen Wolf. I have confidence in you.
#8: Amunet (The Mummy 2017 film)
I gave this movie a harsh rating in my review (read that HERE), but honestly Amunet was one of its saving graces. Played with convincing power by Sofia Boutella, Amunet is a powerful undead sorceress who made a deal with the god Set for power. Resurrected in the 21st century, she's willing to sacrifice anyone in order to bring about an apocalypse and become Queen of the Damned (see what I did there?).
What makes her a great villain is that she's so convincing! You really feel her rage, her lust, her desire for power. And then you see her power at work: she's influencing Tom Cruise, using animals as weapons, turning people into obedient slaves with kisses or even just with an animal bite. She's a force to be reckoned with, and proves that even if you have a bad movie, you can have a great villain.
#7: Kevin Wendell Crumb (Split)
I'm not sure if this is one villain or 23 villains or what, but either way, they're all here. A man with disassociative identity disorder, some of Kevin's personalities go rogue and take over his psyche in order to bring out a new personality known as the Beast, who causes pain and suffering in the belief that such horrors purify. Kevin and each personality is played with amazing skill by James McAvoy, making each feels real and fully formed. But it's his darker personalities, the ones that set out to cause destruction by kidnapping three teenage girls from a mall parking lot, that really scare you. You can feel their belief in their godlike Beast, and then when you inevitably see the Beast, he's a powerful force that makes your heart beat from start to finish. Kevin and his personalities' place on this list is well-deserved. Cannot wait to see him again in two years in Glass.
#6: The Shadow Kin (Class TV series)
Give it to the Whoniverse to come up with memorable villains. In Doctor Who's new spin-off Class, the Shadow Kin are beings made of fire and brimstone, who believe their existence in the universe is a cosmic mistake, as they cannot stand bright light and must travel as gas and shadows. In revenge, their goal is to eliminate all life from the universe by infecting the shadows of their enemies and then killing them. These villains appear throughout the show's first season, at first only to kill off the refugees of one of their battles, but when their king becomes biologically linked to one of the show's protagonist, it sets off a literal shadow war as the Shadow Kin battle for control of their king's power and the planet Earth. Definitely a dangerous villain who kept us on the edge of our seats, wondering what would happen and where the Shadow Kin would appear next.
And that's all for now, Followers of Fear. I'll have #5-1 out soon. Until then, what did you think of the Top 10 so far? Do you have any favorite villains from this past year. Let's discuss in the comments below.
*I'm not counting the upcoming third season, because they're basically rebooting the story with new characters and setting. Um, WTF? You didn't even wrap up the original story! You had loose threads leading up to the third season! And we know the third season is going to be the last season, so why change things up like that? Why not just wrap things up and let it be like that? TV execs! They're sometimes the worst people to direct the courses of their own properties.