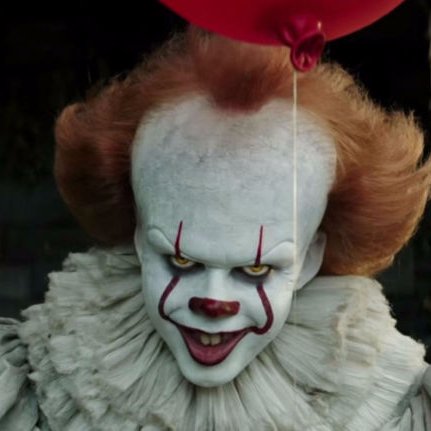 I've been reading a lot of articles about how Hollywood is coming to see big horror films are, and that they are looking into making more. It's even been compared to the explosion of superhero films that came about after the Dark Knight trilogy and Iron Man showed how popular and profitable superhero films could be. Since I am a horror fan in addition to a horror writer, I thought I'd weigh in on the subject.
First off, this explosion in horror is not exactly out of the blue. Studios have been making horror films since the early days of film, and they keep making them every year. There's obviously always been an interest and a profit to be made in horror. It's just lately we've had a slew of horror films that have shown studios and audiences that horror can be extremely profitable, mainstream, and even deeply thematic. We actually first started seeing this trend years ago with films like the Paranormal Activity series, which kicked off a huge fad of found-footage horror films, and with Blumhouse Productions, which proved you can make horror films cheaply and still have critical and box office success. This is especially so with their Conjuring film series, which in itself is a cinematic universe.
But late 2016 and 2017 brought on a slew of horror films that really brought these points home. Split, with its surprise ending technically making it a superhero film, and Get Out, with its commentary on race on par with some Oscar-nominated films, brought horror into the mainstream in new ways. Later in 2017, Annabelle: Creation and It proved massively successful beyond anyone's wildest dreams, and in 2018, films like A Quiet Place are raking in the dough and proving how powerful horror can be in creating terrifying atmospheres and emotional narratives.
And this is just scratching the surface: Stephen King stories are being optioned at record rates (where's my adaptation of The Library Policeman?); some of Netflix's biggest recent original films have been horror movies; and studios are developing more horror movies than ever before. It: Chapter Two starts filming this summer, and a new Halloween film is getting released this year. So while I may say yes, horror is kind of the new superhero film, it's not because they suddenly became profitable. The potential has always been there, it just took some very specific successes with deeper cultural resonance to really bring that potential to the attention of studio heads.
So yes, the horror genre may be the new superhero film, with every studio wanting its own successful films, film series, or film universe. But to steal a superhero film quote, "With great power comes great responsibility." So while I have no pretensions that studio heads or directors or writers or whatever will see this post, let alone take its message to heart, I thought I'd offer some advice advice on getting into this horror boom. After all, as a horror fan and a creator, I want the horror boom to continue. The more good horror out there, the better. So here are some of my ideas for ways to make sure the boom doesn't fizzle out:
Focus on telling a good scary story. This seems obvious, but some companies get so caught up in having a successful film or franchise, they forget to make a good horror film. Remember last year's The Mummy? That film was convoluted, packed to the brim, and not at all scary. Not a good start for a film that was supposed to be the launching point for an entire cinematic horror universe. Which was the problem: Universal was so concerned with getting their franchise off the ground, they forgot what let Iron Man get the MCU off the ground: a good film in and of itself. If Iron Man had not led to the MCU, it still would've been an excellent superhero film. The Mummy should've been made that way, but unfortunately, it wasn't, and now the Dark Universe is sunk.
So remember kids, focus on a good story first, franchise a distant second. At least said franchise is up and running, of course.
Take chances on new/indie directors and stories. A lot of great horror films have come from the indie scene and/or from new/emerging directors. It Follows and Babadook were both very successful horror films from directors with less than three films under their belts, and the former was from the indie scene. Get Out was from Jordan Peele, who had never done a horror film before in his life.
And all these stories are original plots. In an age where every other movie is a sequel, remake, or some variation on a familiar story or trend, adding something new to the horror canon has the ability to draw in a diverse audience, rather than just the smaller audience of devoted fans and some possible new ones.
So take a few risks. It could lead to some big returns.
Adapt more than just Stephen King. Yeah, I'm happy for the many Stephen King adaptations being made (Library Policeman movie, please?). But there is such a thing as too much of a good thing. Even his Royal Scariness: I got sick of him back in high school because I read too much King and had to take a break for a few years. I still make sure to space out my dives into his stories nowadays. And if that could happen to me with his books, imagine what it could do to audiences with too many of his movies.
The point is, there are a number of horror writers out there whose works should be adapted. Scott Thomas's Kill Creek is one of the best novels I've read so far this year; Ania Ahlborn's Within These Walls would make a great Blumhouse movie; Junji Ito has plenty of stories that could make great films; and as I noted in a previous post, HP Lovecraft is in the public domain and would make for great cinema. It's something to consider.
And before you ask, "What about your works, Rami?" I would be flattered if someone showed interest in adapting one of my stories. However, I don't think that's a possibility at this stage of my career, so I'm not going to get my hopes up. Still, I'd be flattered.
Horror is finally being given the attention it deserves from Hollywood, and I couldn't be happier for it. However, it's going to take a lot of work, and a lot of good stories, for horror to continue to thrive. I hope that filmmakers old and new are up to the task.