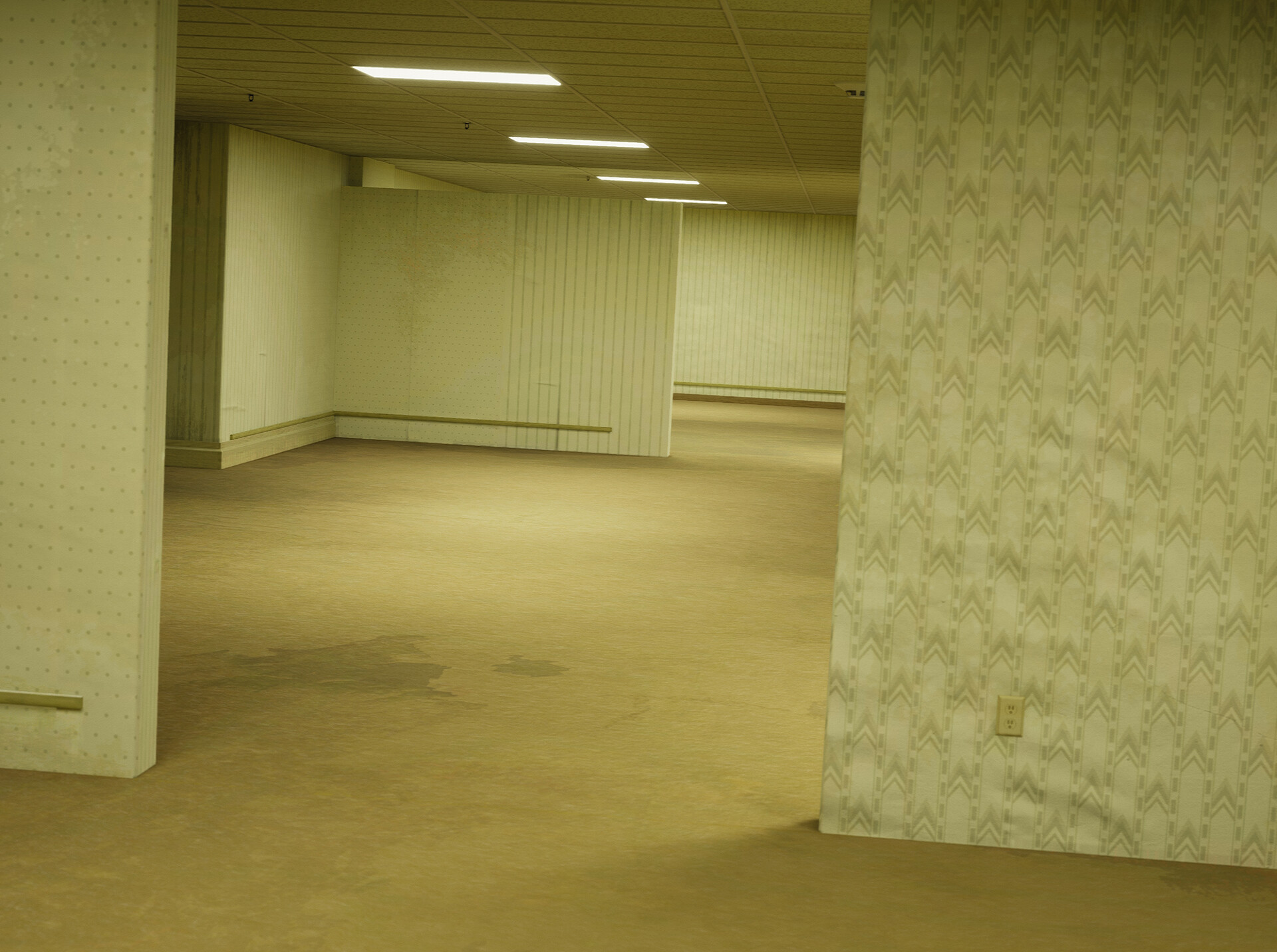 So, I freaked out for a moment earlier this week. I found out that a Hollywood studio was making a movie out of The Backrooms.
If you don't know what the Backrooms is, it's an Internet urban legend/creepypasta about a maze that looks like a never-ending office building with the most horrid yellow wallpaper. Supposedly, there are things in the Backrooms that will come after you if you fall, or "noclip," into them. They were birthed by a photo that was posted anonymously to 4chan, followed by some lines of text that were posted by another anonymous user, so the Backrooms are technically public domain. Anyone can use them to tell stories.
I wrote a novella taking place in the Backrooms: "It Changes You: A Backrooms Story." And I've been planning on editing it throughout the week. However, earlier this week, something came up that made me wonder if I even could or should edit the story. You see, one of the most–if not the most–popular iteration of The Backrooms was created by YouTuber Kane Pixels. He's created his own mini-mythology through a highly successful YouTube series, the first video of which having over forty-four million views at the time I'm writing this.
Yeah, the new movie is going to be based on his take on the Backrooms, and he's likely going to be writing and directing as well.
So, my first reaction was like, "Oh shit! Way to go, you're barely out of high school! Good luck, I can't wait to see it!" And then I was like, "What does this mean for 'It Changes You?' Will it even be worth editing and trying to find a home with a movie on the way?"
In times like these, I look to the experts I know best: my fellow horror writers. So I asked them in one of my Facebook groups. And they pointed out some things that I'd almost forgotten.
First off, plenty of writers and creators are making stories and videos and whatnot off the Backrooms, not just Kane Pixels and myself. Hell, I've seen one author posting photos of his own story on Twitter and Hive. I won't be the last one. And so long as I don't steal anything to someone else's interpretation of the Backrooms, it's fine if I want to release my own version of it.
Yeah, a movie might make things more difficult. But it wasn't as if they weren't difficult before. Let's face it, everybody's putting out their own versions everywhere they can. So long as I keep trying, my version is well-written and compelling, and
And it's not as if the movie will be a surefire thing. It could end up in development hell or just never get made. Look at the Five Nights at Freddy's movie. That thing has been in development since 2015, and it reportedly only just started filming this month! And the Bartimaeus Sequence by Jonathan Stroud? One of my favorite fantasy series from childhood and still beloved. It was supposed to have a movie years ago! But twenty years after the idea was first floated, still no movie out, even though some new studio bought the rights four years ago.
Who's to say the same thing won't happen with the Backrooms movie? It might spend several years in development before it actually gets to the production stage, let alone gets filmed and released.
In the meantime, that's plenty of time for me to make a mark with my version. Not sure if that'll be on its own as a standalone novella or as part of a collection, but that's part of the fun of the search: getting to find out what happens and where your stories will end up.
So, this weekend, I'll get started on editing "It Changes You." Some friends/colleagues read the first five-thousand words and gave me feedback, so I'll look over their notes, and then get to work. By the end of the weekend, maybe I'll have it off to beta readers, and then maybe next month off to publishers.
But for now, I've got work. Until next time, good night (no matter what time it may be where you are), pleasant nightmares, and–watch out! There's a killer behind you as you're reading this!