So, you've probably heard of Winnie the Pooh: Blood and Honey. If you haven't, let me give you some background, because it's important to talk about. So, Winnie the Pooh predates Disney and was originally some stories written by AA Milne. Some of those stories became public domain back in 2021, so now anyone can make a story about Pooh Bear so long as they don't use anything exclusive to the Disney version. A British filmmaker took advantage of that to make a horror film based on the characters, Winnie the Pooh: Blood and Honey. And ever since its announcement, this film has gotten a ton of buzz, so even if it's terrible, it's likely going to make bank.
I'm actually going to see it at the one night screening at my theater. I can't wait.
Unfortunately, not all of the buzz is positive. Recently, one of the actresses in the film, Danielle Roland, said the cast and crew got a lot of hate for being part of the film. Rhys Frake-Waterfield, who directed and co-produced the movie, even got emails saying he should die. You can read the original article here.
Now, I can understand if people are upset about this film being made, let alone the phenomenon it's become. Winnie the Pooh is a popular character and childhood icon for many people around the world. Seeing him and Piglet used in a horror film might be upsetting. But death threats? That's going way too far! You're threatening to kill someone over a fictional character! Might as well threaten to kill someone over the Easter Bunny!
And here's the thing: no one is forcing any of these people to watch the film. It's not like men with guns are going to go into people's homes and kidnap them to the movie theater for the one-night screening, or force them to put it on their various streaming platforms to watch in their living rooms. If you don't want to go see it, don't see it. Even better, pretend it doesn't exist! You can continue to enjoy your childhood bear without having to acknowledge the one that's going to be taking an axe to a bunch of college students next month.
Unfortunately, death threats like this, as well as over-the-top reactions to fictional media of any sort, have become more and more commonplace over the year. Or maybe they're being reported by news outlets more. Either way, it's bizarre to read about. When I was in college, I read about people threatening to ruin Charlaine Harris's career or kill themselves depending on what she wrote into one of her Sookie Stackhouse books. After college, when Marvel had a storyline in the comics where Captain America was revealed to be a Hydra agent, I read articles about people threatening Marvel's writers for this storyline. One person alleging to be a Marine even said he was going to abandon all his values because of Cap's betrayal and even become a killer (I seriously hope that was hyperbole). In 2020, when The Last of Us Part II released, people review-bombed the game based on leaked plot points. Part of this was fueled by homophobia (several of the characters in the game are openly LGBT), but a lot of this was due to fans hating the supposed direction of the game. Not only that, but one of the actresses for the game received death threats for playing a villain.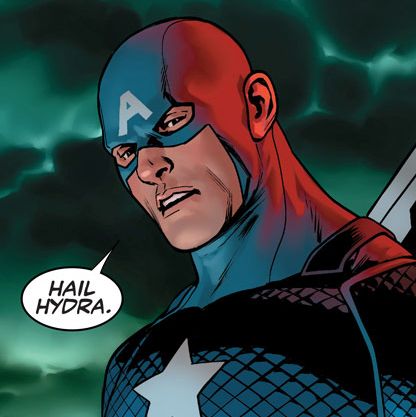 And now people are threatening to kill folks associated with this new horror film because it's about a beloved childhood character.
I don't care about the circumstances or the reasons why. I don't even care if the people making the threats are serious. I'm more concerned that anyone thinks reacting like this is appropriate. No matter why, you shouldn't threaten people's lives like that.
Let me share you a story from my high school days. Back then, I worked for my gym teacher selling tickets to volleyball and basketball games at the door. When I wasn't taking tickets, I did homework, ate dinner from the snack bar, and read. It was a good gig. One day, however, I was steamed because I had just finished a Dean Koontz novel and absolutely hated its resolution. After the game, I was picked up by my stepmom, who proceeded to drive me home. And as I'm complaining about the book's ending, my anger radiating off me like heat from a space heater, my stepmom turned around and said, "Rami, it's fiction! It's not real! Don't get so upset about it!"
Well, that shut me up. And it turned out to be very helpful for me, because it made me realize something: as much as I love stories and characters, none of it is real. The absence of these characters and stories from the world wouldn't change much, let alone their presence. And among all the things to get mad about in the world, a book resolution or how a character is portrayed isn't one of them.
Since then, as wrapped up in fiction as I get sometimes, I don't allow myself to get emotionally out of hand because I don't like the direction. Yes, I'll share my thoughts on it, but I'm not going to threaten people over it! And if I really dislike it, I just won't have anything to do with it. My stress levels stay down and everybody stays happy.
And I wish more people would react that way. Or maybe not react at all. If they did, I guarantee we would all be much happier.