Before I get into the meat of this post, I want to tell you a funny story from this weekend: so my youngest sister and I drove up to Cleveland to spend some quality time with my dad and stepmom. Since just about everything was closed due to COVID, we had a movie night and watched Freaky, which I mentioned in my review that my dad wanted to see. Unusual for him, seeing as he hates horror and only reads my work because it's mine.
Anyway, we're watching the movie, and in an early scene a girl is getting brutally murdered by the serial killer using a toilet seat. My dad is grossed out by the gore and turns to me, because I was singing the movie's praises when it came up as a possible viewing choice, and says, "Rami, what the–?"
Just then, the shot changes from the girl getting murdered to two teens hooking up in the garage. We all burst out laughing at the perfect timing. Even my dad found it hilarious. And yes, he enjoyed the film, though he didn't care for the gore.
---
Alright. So, as many of you are no doubt aware, I'm involved with a small publishing press, Cracked Skull Press, and we're currently fundraising for our first anthology. That Which Cannot Be Undone: An Ohio Horror Anthology will be written entirely by authors based in or from Ohio, with their stories set in Ohio, and revolving around the theme "that which cannot be undone." It looks to be an amazing anthology.
As I said, we're fundraising for the anthology with a Kickstarter campaign, and we're currently over 40% funded on this project. And as of today, we're halfway through the campaign's duration. It'll come to an end on January 28th, 2022. And I'm asking you all to help us reach our goal by pledging your support. If you help us get to our goal, my friends and I will be able to put some amazing original short stories into the anthology. Doesn't that sound like a ton of fun?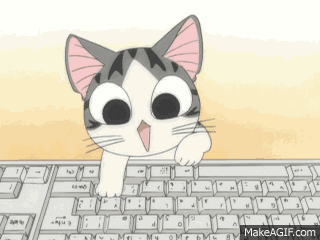 Plus, there are a number of perks to pledging to our campaign. Depending on the pledge you choose, you can get listed in the donor section of the book, as well as your very own e-book and paperback copy. Interested in a copy of a book from one of the authors? How about a special limited edition horror-themed candle? Or how about being included in a story by one of our authors? That's right, you can be included as a character in a story by a great horror author! Doesn't that sound like fun?
So, if you're interested in supporting us in the creation of this anthology, you can check out the campaign, the various updates and the awesome pledge choices we have available using the link below. We've already announced some of the awesome authors we've brought on, and will be posting updates periodically as we get them. And whether or not you can pledge, we appreciate it if you can share news of the campaign on your own blogs or social media. The more people who know about the anthology, the more likely we are to make our goals, so every mention helps.
https://www.kickstarter.com/projects/crackedskullproject1/that-which-cannot-be-undone-an-ohio-horror-anthology
That's all for now, my Followers of Fear. I hope you'll continue to support us as we work hard to make this anthology, and our dreams of writing terrifying stories, roaring successes. And if I don't post anything new before the end of the week, I wish you all a very Happy New Year. May 2022 be leagues better than 2021 was.
Until next time, good night, pleasant nightmares, and please get vaccinated so society can stop shutting down for indefinite periods of time every four to six months.