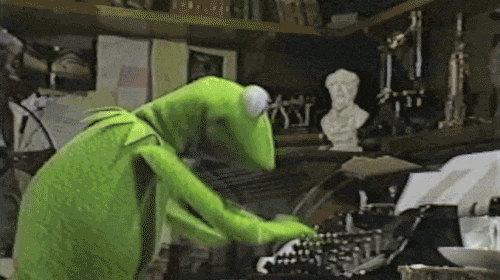 Life is crazy, there's a lot going on, so here's some quick updates on what's going on in my life and writing career.
Hannah and Other Stories
So, the next draft has already begun on Hannah. Currently, my editor is sending it to me story by story every couple of days, with "Hannah" itself arriving yesterday. (And yes, differentiating the two in email conversations with my editor was a hoot). I actually got the story done in one evening and sent it back, with the biggest change to the story just being that I changed some names of brands and public institutions. For example, YouTube became WeTube, Ohio State University became Aurelian University, and Disneyland in Anaheim because Mueller Land in San Dimas. Fun fact, took me about half an hour to rename Disneyland, but given that they're a brand I don't want to owe money to for using in a story, it was a half hour well spent.
I should receive the next story, "Queen Alice," in a few days at most. When I get it, I'll get it edited as quickly as possible and get it back to the publisher. With any luck, we'll be done with this draft by the end of the month.
They Sleep Within the Rock and other projects
I finally got around to doing a third draft of this novella last week. With my beta reader's help, I've been able to improve the story immensely, and have edited about seventy percent of the story. Unfortunately, while working on it, I realized the last thirty percent doesn't have the oomph this story needs to be great. I mean, it's a story about giving neo-Nazis some epic karma! You would think the story would have an ending on par with the explosiveness of Die Hard or the finale of The Little Mermaid (say what you will about that movie, but that finale is nothing to sneeze at).
So after a lot of messaging back and forth with my beta reader, I think I came up with a new ending that might be closer to my vision. I'll be working on it in-between stories of Hannah, so it may take time, but I'll get it done and back to the beta reader before too long.
After that, I would like to edit "The Underground Kings" and "It Changes You: A Backrooms Story," as I've received some great feedback on how to improve those stories and I want to see what I can do with them. With any luck, they may even find homes!
And as for new stuff…well, I would like to get back to my mummy novel Crawler. And I do have some short stories, novelettes and novellas I might want to work on later this year. But really, nothing definite at this point. Just a ton of editing.
Horror Writers Association news
You may not be aware of this, but I've been the Chairperson for the Ohio chapter of the Horror Writers Association, HWA Ohio, since around its inception. I didn't volunteer for the role or anything in the beginning, I just kept reserving meeting rooms for our meetings, and as we got more organized, I just kind of became the chair.
This year, the HWA implemented a system to elect chairs every two years organization wide. And I can officially say that I've been elected to serve the role two more years. I'm looking forward to serving as the Chairperson again, and to growing both the chapter and its members. If anything exciting pops up in that regard, I will let you know.
Anything else?
As you know, this Saturday I will be selling books and doing Tarot readings at the Hidden Marietta Paranormal Expo in Marietta, Ohio. It'll be at the Washington County Fairgrounds from 10 AM – 4 PM. If you're in the area this Saturday, please stop by, because it's going to be a ton of fun.
I'm also going to be doing a flashlight tour and a ghost hunt at the local Anchorage Mansion this weekend with a friend, so hopefully we come across some spooky stuff. If we do, and I can, I'll record it so you can see it!
And I finished Every Woman Knows This by Laurel Hightower, and thought it was a strong collection of scary short stories. 4 out of 5, won't disappoint readers who give it a read.
Other than that, there's nothing I can talk about. At least nothing that's relevant to this blog right now or that I can talk about without getting into trouble. So, I'll take this moment to bid you all a good night. Until next time, my Followers of Fear, pleasant nightmares!